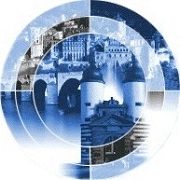 NEC Europe Ltd. established the NEC Laboratories Europe in 1994. Today, the laboratories are located in Heidelberg, Germany and Acton, UK. Research and development functions are integrated into the same organization to shorten the time to market of cutting-edge ICT technologies. Special emphasis is placed on solutions meeting the needs of NEC's European customers. NEC Laboratories Europe collaborate with NEC's global research organizations in Japan, China, and the US, as well as with NEC's business units.

The laboratories focus on software-oriented research and development for the future internet. New communication architectures and protocols supporting multimedia and mobility over the Internet, together with intelligent internet services, security, privacy and cloud computing solutions addressing the convergence of information and communication technologies and markets, are the core of our work. A market research team continuously analyses market trends and market requirements to ensure that R&D activities address actual market needs.
The laboratories have acquired an excellent reputation in the international research community and are a recognized partner in numerous collaborative research and development projects conducted jointly with European service providers, technology vendors and academic research groups. This involves being a key partner in several projects of the European Union's Information and Communication Technologies Programme (EU ICT). Our staff also actively contributes to scientific conferences as well as standards organizations like IETF, 3GPP, ETSI, and OMA.

Our challenge is to move ideas from research prototypes into business. Collaboration with other research institutes, corporate research centers and potential users in an open innovation model, technology trials with NEC customers, as well as a customer- and market-driven research strategy, are the key ingredients to meet this challenge.
NEC Europe Ltd.
NEC Laboratories Europe
Kurfürsten-Anlage 36
69115 Heidelberg
Germany
phone: (+49) 6221 4342-0
fax: (+49) 6221 4342-155
email: hdoffice@neclab.eu
Information for visitors
---