Research and Development (NEC Laboratories Europe GmbH)
Company Re-Organization as of January 1, 2018:
Transfer of NEC Laboratories Europe - a branch of NEC Europe Ltd. - to NEC Laboratories Europe GmbH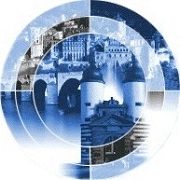 NEC Laboratories Europe located in Heidelberg, Germany was established in 1994 with special emphasis on solutions meeting the needs of NEC's European customers. NEC Laboratories Europe collaborates with NEC's global research organizations in Japan, China, Singapore and the United States, as well as with NEC's business units.

NEC Laboratories Europe focuses on software-oriented research and development of technologies to enable advanced solutions for society. In particular, innovative communication architectures and systems are developed that apply the software defined network paradigm to next generation fixed and mobile networks. Strong security technologies that provide data privacy and dependability are indispensable ingredients of future ITC solutions. Data acquisition and analytics technologies enable innovative solutions in the areas of smart transport, smart energy and sensor-enabled smart world solutions.

NEC Laboratories Europe has acquired an excellent reputation in the international research community and is a recognized partner in numerous collaborative research and development projects conducted jointly with, for instance, European service providers, technology vendors and academic research groups. NEC Laboratories Europe is also a key partner in several projects of the European Union's Information and Communication Technologies Programme (EU ICT). Our staff also actively contributes to scientific conferences as well as standards organizations, such as IETF, 3GPP, BBF, ETSI, and ONF.

Our challenge is to move ideas from research prototypes into business solutions. Some key ingredients for meeting this challenge are our collaborations with external research institutes, corporate research centers and potential users in an open innovation model, as well as a customer- and market-driven research strategy including technology trials with NEC's customers.
Press releases:
7 July 2017:
NEC joins Hyperledger to advance blockchain technology

20 February 2017:
Revenues for communications service providers to be boosted by NEC's AI

14 February 2017:
NEC chairs new industry group on standards for smart city solutions

13 January 2017:
NEC co-founds new industry group to improve interoperability for smart city solutions

24 February 2016:
NEC showcases the latest public transport innovations at IT-TRANS 2016

9 December 2015:
NEC becomes First Supplier to Integrate Semantic Interoperability for IoT Platforms

9 November 2015:
NEC joins industry and academia in Europe to develop a converged cloud-based 5G network and service platform

5 October 2015:
NEC Demonstrates Bus Optimization Solution at ITS World Congress in Bordeaux

30 September 2015:
NEC develops world's first interface supporting the ONF's Real Time Media NBI REST Specification

23 September 2015:
NEC, European industrial and academic partners join to develop the integrated fronthaul and backhaul solution for 5G Networks

23 September 2015:
NEC joins industry and academia in Europe to develop a multi-service mobile network architecture for the 5G era
NEC Laboratories Europe GmbH
Kurfürsten-Anlage 36
69115 Heidelberg
Germany

phone: (+49) 6221 4342-0
fax: (+49) 6221 4342-155
email: hdoffice@neclab.eu
Company Re-Organization as of January 1, 2018:
Transfer of NEC Laboratories Europe - a branch of NEC Europe Ltd. - to NEC Laboratories Europe GmbH

With effect as of 1 January 2018, NEC Europe Ltd. has transferred its research and development division (namely, its Heidelberg branch operating until 31 December 2017 under the name "NEC Laboratories Europe") to its newly established NEC Laboratories Europe GmbH. NEC Laboratories Europe GmbH is continuing the former business operations of the branch and will also operate under the name NEC Laboratories Europe.

NEC Laboratories Europe GmbH is a wholly-owned subsidiary of NEC Europe Ltd.. The company has its seat in Heidelberg and is registered with the commercial register of the local court of Mannheim under HRB 728558. The company's business address is: NEC Laboratories Europe GmbH, Kurfürsten-Anlage 36, 69115 Heidelberg, Germany. Sole managing director of NEC Laboratories Europe GmbH is Dr. Jürgen Quittek.