Research and Development (NEC Laboratories Europe GmbH)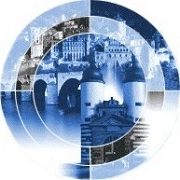 NEC Laboratories Europe located in Heidelberg, Germany was established in 1994 with special emphasis on solutions meeting the needs of NEC's European customers. NEC Laboratories Europe collaborates with NEC's global research organizations in Japan, China, Singapore and the United States, as well as with NEC's business units.

At NEC Laboratories Europe we focus on software-oriented research and development of technologies to enable advanced ICT-based solutions for society. Solution areas include smart cities, public transport and safety, digital health using the Internet of Things (IoT), as well as 5G and beyond communication infrastructures. We support these areas by intensive research on technologies for machine learning, automated reasoning, blockchain, IoT security, edge computing, and network virtualization and automation.

NEC Laboratories Europe has built up an excellent reputation in the international research community and is a key partner in numerous collaborative research and development projects conducted jointly with European service providers, technology vendors and early technology adopters. NEC Laboratories Europe GmbH is also a partner in several projects of the European Union's Information and Communication Technologies Research and Development Framework Programmes. We actively contribute to scientific conferences as well as standards organizations, such as 3GPP, ETSI, ONF and many others.

Our challenge is to move ideas from research prototypes into business solutions. Some key ingredients for meeting this challenge are our collaborations with external research institutes, corporate research centers and potential users in an open innovation model, as well as a customer- and market-driven research strategy including technology trials with NEC's customers.
Press releases:
25 May 2020:
NEC Laboratories Europe announces the start of pre-clinical validation studies for NEC's AI-driven blueprint design for SARS-CoV-2 vaccine

15 May 2020:
Transgene and NEC demonstrate high accuracy of AI-based neoantigen prediction for the design of individualized cancer vaccine TG4050

22 April 2020:
NEC publishes design blueprints for SARS-CoV-2 vaccines using its Artificial Intelligence technology

24 July 2019:
NEC Laboratories Europe and IMDEA Networks Institute announce the launch of a Joint Research Unit in 5G technologies

22 July 2019:
NEC joins 5Growth efforts towards validating advanced 5G trials across multiple industries in four different pilots in an operational environment

3 June 2019:
NEC Offers Serverless Fog Computing in FIWARE as Generic Enabler

20 May 2019:
NEC attends the FIWARE Global Summit presenting solutions

4 April 2019:
NEC Laboratories Europe joins EU-initiated International Association for Trusted Blockchain Applications (INATBA)

26 March 2019:
NEC Laboratories Europe Lead Demonstration Cases in European Union Cyber Security Initiative

19 February 2019:
NEC passes the first ETSI Millimetre Wave Transmission (mWT) Plugtests™ event

1 February 2019:
NEC Laboratories Europe GmbH cooperates with University of Duisburg-Essen for a new security smart contract blockchain technology

22 January 2019:
NEC concludes 5th multi-vendor Wireless Transport SDN Proof of Concept with the Open Networking Foundation and ONAP

21 December 2018:
NEC provides a digital scanner to the Heidelberg University Hospital to accelerate joint research on cancer treatment

26 November 2018:
NEC attends the FIWARE Global Summit presenting solutions based on its open source framework

21 November 2018:
NEC Laboratories Europe joins 5G autonomous cars EU R&D efforts towards achieving cross-borders digital corridors

18 May 2018:
5G-Crosshaul EU Project concludes successfully to optimise the transport network

27 November 2017:
NEC Develops a FIWARE-based Fog Computing Framework for Edge-based IoT Services

7 July 2017:
NEC joins Hyperledger to advance blockchain technology

20 February 2017:
Revenues for communications service providers to be boosted by NEC's AI

14 February 2017:
NEC chairs new industry group on standards for smart city solutions

13 January 2017:
NEC co-founds new industry group to improve interoperability for smart city solutions

24 February 2016:
NEC showcases the latest public transport innovations at IT-TRANS 2016

9 December 2015:
NEC becomes First Supplier to Integrate Semantic Interoperability for IoT Platforms

9 November 2015:
NEC joins industry and academia in Europe to develop a converged cloud-based 5G network and service platform

5 October 2015:
NEC Demonstrates Bus Optimization Solution at ITS World Congress in Bordeaux

30 September 2015:
NEC develops world's first interface supporting the ONF's Real Time Media NBI REST Specification

23 September 2015:
NEC, European industrial and academic partners join to develop the integrated fronthaul and backhaul solution for 5G Networks

23 September 2015:
NEC joins industry and academia in Europe to develop a multi-service mobile network architecture for the 5G era
NEC Laboratories Europe GmbH
Kurfürsten-Anlage 36
69115 Heidelberg
Germany

phone: (+49) 6221 4342-0
fax: (+49) 6221 4342-155
email: hdoffice@neclab.eu