Completed Projects
Mechanisms must be optimised to provide the desired QoS guarantees in future 3G UMTS IP networks, and including interworking with other radio access technologies such as W-LAN and WiMAX. There are essentially two approaches to provide QoS with IP. First, the network can be overprovisioned. Although simple, this is not a practical solution because access network bandwidth is still very expensive as compared to core network bandwidth. Second, one can use a QoS architecture (namely, QoS scheduling in routers combined with proper admission control). This second approach presents important challenges from the traffic engineering side, such as the design of the necessary QoS algorithms and the study of their optimal configuration in order to provide the desired service quality to the different types of traffic (best-effort, conversational, streaming, real-time video). Research in these areas focuses on modelling the networks and QoS algorithms precisely, using the packet-based OPNET traffic modelling tool.
---
The need for structural changes in the Internet is becoming increasingly evident. 4WARD, an EU IST 7th Framework project, is combining a set of radical architectural approaches to design inter-operable and complementary families of network architectures. Research focuses on developing novel paradigms for network management for the Future Internet, where management functions are embedded capabilities of the network itself, in order to achieve scalable and robust management systems with low complexity for large-scale, dynamic network environments.
---
The Integrated fronthaul/backhaul is a 30-month collaborative project, part of the H2020 5G Public-Private Partnership (5G PPP) Infrastructure, addressing the topic "ICT 14 – 2014: Advanced 5G Network Infrastructure for the Future Internet" of the Horizon 2020 Work Programme. The aim of the project is to define and develop an adaptive, sharable, cost-efficient 5G transport network solution integrating the fronthaul and backhaul networks with all their wire and wireless technologies in a common packet based transport network under an SDN-based (software defined networks) and NFV-enabled (network functions virtualization) common control. This transport network will flexibly interconnect distributed 5G radio access and core network functions, hosted on in-network cloud infrastructures. It will greatly simplify and accelerate network operations, reduce the network cost, and enable system-wide orchestration and optimization for enhanced Quality of Service (QoS) and energy saving, as well as the development of network-aware applications.
The 5G-Crosshaul consortium comprises 21 partners including leading telecom industry vendors, operators, IT companies, small and medium-sized enterprises and academic institutions.

Supported by the EU under Horizon 2020 grant agreement number 671598.*
---
5G-NORMA brings light into the emerging 5G radio access network architectures considering an evolution towards a "network of functions". 5G-NORMA contributes five fundamental innovations:
Mobile Network Multi-tenancy to support on-demand allocation of Radio Access Network and Core Network resources in a fully multi-tenant environment
Software Defined mobile Network Orchestration (SDMO) applies SDN/NFV principles to mobile network functions
Multi-service- and context-aware adaptation of network functions to support a variety of services and corresponding QoE/QoS requirements
Adaptive (de)composition and allocation of mobile network functions
Joint optimization of mobile access and core network functions
Supported by the EU under Horizon 2020 grant agreement number 671584.*
---
5G networks will have to cope with very a dynamic and flexible environment consisting of virtual resources that can be instantiated and released on demand to meet the next-generation connectivity requirements. The heterogeneous nature of the new networks, devices, and services will raise new security concerns. The 5G-ENSURE project brings to the 5G PPP a consortium of telco and network operators, IT providers and cyber security experts addressing priorities for security and resilience in 5G networks. The project will (1) define a 5G security architecture needed to expand the mobile ecosystem and giving operators a platform for entirely new business opportunities, (2) develop a set of non-intrusive security enablers (AAA, privacy, trust, monitoring, network management and virtualization isolation) for 5G networks, and (3) initiate a 5G security testbed in which the project's security enablers will be evaluated.

Supported by the EU under Horizon 2020 grant agreement number 671562.*
---
The EU IST Integrated Project Ambient Networks develops architecture and components of the network layer of mobile networks beyond 3G. An Ambient Network is a pervasive, reliable communication environment hiding the heterogeneous infrastructures and supporting the ever changing needs of users and services. The main objective is to make the always-best-connected" dream an affordable reality for billions of users. The main technical goals are dynamic network composeability and network affordability.
---
ATTPS >
This project focuses on trust as an essential prerequisite for effective digital transactions. It builds on elements like security, privacy, transparency, accountability and reputation. ATTPS (Achieving the Trust Paradigm Shift) addresses the relationship and balance between the business, legal, social and technical aspects of a public trust platform. It supports pragmatic actions such as developing and testing of generic trust architectures and integration pilots.
NEC Laboratories Europe's main contribution is on establishing a trusted stack together with a next-generation mobile device security architecture.
---
AU2EU is a specific targeted EU-Australia research cooperation fostering the adoption of security and privacy-by-design technologies by implementing and demonstrating in a real-life setting an integrated eAuthentication and eAuthorisation framework to enable trusted collaborations and delivery of services across different organisational and governmental jurisdictions.
NEC Laboratories Europe contributes to AU2EU by advancing the state of the art and extending the AU2EU trust framework with policy-private identification, searchable encryption, mobile device security and remote policy enforcement. NEC Laboratories Europe also leads the deployment and demonstration of the security and privacy technologies in a pilot with other project partners. In AU2EU, collaborative services for eHealth and ambient assisted living are leveraged, and access to sensitive customer data in a transparent and controlled manner are enabled with the required level of security, privacy and trust.
---
The EU IST-FET Project Autonomic Network Architecture (ANA) aims at exploring novel ways of organizing and using networks beyond legacy Internet technology. The ultimate goal is to design and develop a novel network architecture that enables flexible, dynamic, and fully autonomic formation of network nodes as well as whole networks. It will allow dynamic adaptation and re-organisation of the network according to the working, economical and social needs of the users.
---
BaaS (Building as a Service) >
The BaaS project aims to optimize energy performance for non-residential buildings improving strategies for building's operational life-cycle. Through a holistic ICT-control system integrating assess-predict-optimize (APO) services, harmonious and parsimonious use of available resources will be guaranteed.
NEC Laboratories Europe provides and operates the distributed M2M data aggregation and control system at all international demonstration sites. These are a school in Granada, Spain, offices and labs in Valladolid, Spain, offices in Chania, Greece, as well as offices and lecture facilities in Kassel, Germany. NEC Laboratories Europe contributes to optimizing energy distribution evaluated under different conditions with a trade-off between energy savings and comfort, thereby focusing on the school demonstration site. Additional research is focused on aspects for APO services on maintenance functionalities.
---
BEBA targets at new extensions for OpenFlow switches (both hardware and software) that perform stateful in-switch computing tasks while retaining compatibility to standard OpenFlow. To do this, BEBA defines a programming abstraction in the form of eXtended Finite State Machines (XFSMs). Via platform-agnostic XFSM "programs", operators and enterprises will deploy not only static packet forwarding/processing rules (as in current OpenFlow devices), but will be able to specify and wire-speed enforce how such rules shall dynamically adapt to the time-varying flow and traffic behavior, i.e. in reaction to packet-level events, internal statistics changes, link/queue conditions, etc.
In the BEBA project, NEC Laboratories Europe will work towards high performance data plane software acceleration for packet switching and will contribute scalable control plane extensions and innovative monitoring use cases for the BEBA platform.

Supported by the EU under Horizon 2020 grant agreement number 644122*
---
The BeFEMTO project develops evolved femtocell technologies based on LTE-Advanced (LTE-A). These technologies will enable mobile broadband access at unprecedented levels of performance and efficiency and facilitate the smooth convergence of fixed and wireless broadband services. The project focuses on novel concepts and usage scenarios such as self-organizing and self-optimizing femtocell networks, outdoor relay femtocells as well as mobile femtocells. With its strong industry consortium, BeFEMTO also aims at having a tangible impact on femtocell standardization and regulation.
---
The CAMPUS21 project works on holistic operation and energy management for smart facility operation. CAMPUS21 uses the synergy of ICT technologies by integrating smart devices, real-time monitoring, data analysis and context-driven control intelligence.
NEC Laboratories Europe provides and operates the distributed M2M data aggregation and control system at all international demonstration sites. The demonstration sites are 2 university campus buildings in Cork, Ireland and a soccer arena in Frankfurt, Germany. NEC Laboratories Europe also drives the analytics and controls optimization work for the load balancing of the heating system for the soccer arena.
---
The CARMEN project develops solutions for providing carrier-grade services over wireless mesh network infrastructures. The targeted approach supports heterogeneous radio technologies and builds upon self-configuration and self-management principles to reduce deployment and operational cost and widen the availability of high-bandwidth, high-quality wireless access even under adverse deployment conditions.
---
The CHANGE project addresses a central problem of today's Internet: its size and scope make innovation through the introduction of new core network technologies very difficult. The goal of CHANGE is to reinvigorate innovation on the Internet, in order to better support current services and applications and enable those of tomorrow. The goal is an architecture that combines multiple communicating flow processing platforms to provide innovative end-to-end services to applications. Thus, conventional traffic flows can be processed at varying degrees of granularity, and application-specific virtual network overlays can be constructed, without impacting other network services or traffic.
---
The COAST project aims at building a Future Content-Centric Network (FCN) overlay architecture able to intelligently and efficiently link billions of content sources to billions of content consumers, and offer fast content-aware retrieval, delivery and streaming, while meeting network-wide Service Level Agreements (SLAs) in content and services consumption.
---
The CROSSFIRE project is a Marie Curie ITN (Innovative Training Networks) that focuses on providing forward-looking solutions for Long Term Evolution-Advanced (LTE-A) networks and beyond considering co-existence aspects with current mobile technologies ranging from the physical layer such as co-channel interference, small cell solutions and cognition to the user perception of the service, i.e., Quality of Experience (QoE). The project analyzes network virtualization solutions for LTE-A networks, investigating wireless SDN and open access, 3GPP network sharing and multi-tenancy, and elastic RAN resource allocation mechanisms, which are envisioned to transform the operation of cellular networks towards 5G in the years to come.
---
Daidalos is a scenario-driven EU IST 6th Framework project that will develop a diverse range of personalized services via pervasive interfaces supported seamlessly by the underlying heterogeneous networks with vastly improved mobility management. The networks include ad hoc and moving networks. Having a strong operator focus, particular emphasis is placed on secure solutions that enable charging for existing and new business models, and on the integration of broadcast services and technologies.
---
The increasing scale of the Internet and the growing heterogeneity of applications and devices, combined with the distributed and cascading nature of operational failures and the widespread diffusion of large-scale, inter-domain, coordinated attacks, call for a novel approach to the design, deployment, and operation of threat monitoring and mitigation infrastructures. The DEMONS project fosters a new, resilient, scalable, and privacy preserving approach to network monitoring and security management through the design of a trustworthy cooperative and intelligent monitoring network.
---
The eCoMove project will contribute to the problem of energy efficiency in road transport by applying latest vehicle-to-infrastructure and vehicle-to-vehicle communication technology. By creating an integrated solution of systems and tools which will help drivers to eliminate unnecessary fuel consumption and which will help road operators to manage traffic in the most energy-efficient way the project aims to reduce fuel consumption by 20%. This target can be achieved by:
saving unnecessary kilometers driven (optimizing routes),
helping driver to save fuel (optimizing driver behavior), and
managing traffic more efficiently (optimizing network management).
---
Information and communication technology (ICT) accounts for about two percent of the worldwide energy consumption, which is forecast to increase substantially in the future. NEC Laboratories Europe is playing an active role in reducing ICT's global carbon footprint by its innovative contributions on green communication technologies to research and standardization. The labs focus on advancing technologies for the energy-efficient operation and management of large communication networks, including optical networks and the Internet, mobile radio networks, and data center network infrastructures.
---
The EU IST Integrated Project ENTHRONE develops an integrated management solution for an audio-visual service distribution chain including content generation, protection, distribution across networks and reception at user terminals. Particularly considered technologies include MPEG-21 and Digital Video Broadcast (DVB).
---
The EU IST EuroLabs (European Distributed NGN Laboratories) project provides lab facilities for other IST projects for test activities including interop tests and technology exploration and exploitation with a strong focus on IPv6.
---
The Future Internet Public-Private Partnership is a European programme for Internet-enabled innovation. The programme includes the development of a generic technology foundation platform and several use case projects, which provides domain specific extension on top and performs trials of their advanced Future-Internet-based services and applications. The development of the technology foundation was performed in an initial phase by the FI-WARE project and is continued now by the FI-CORE project. The approach is to provide a powerful set of generic enablers, which implements general purpose functions for each of the identified Future Internet building blocks (like Internet of Things, Cloud, Security, Network, Data Analytics,…). NEC Laboratories Europe is involved in the Internet of Things (IoT) chapter of FI-WARE/FI-CORE and contributes a backend IoT Broker enabler. This IoT broker provides a single access point for applications to gather relevant information from different IoT sources, and is based on the OMA NGSI standard. Duration is from 1.5.2011 to 30.9.2016.
---
Wireless networks importance for the Future Internet is raising at a fast pace. However, today's wireless networks are unable to rapidly adapt to evolving contexts and service needs due to their rigid architectural design. NEC Laboratories Europe believe that the wireless Internet's inability to keep up with innovation directly stems from its reliance on the traditional layer-based Internet abstraction. Especially, the Link Layer interface is far too abstracted from the actual wireless access and coordination needs. The FLAVIA project fosters a paradigm shift towards the Future Wireless Internet: from pre-designed link services to programmable link processors.
---
The FleetNet project has developed a wireless multi-hop ad hoc network for inter-vehicle communication in order to improve the driver's and passenger's safety and comfort.
---
The overall objective of the Flex5Gware project is to design and prototype highly reconfigurable hardware (HW) platforms together with HW-agnostic software (SW) platforms targeting both network elements and devices and taking into account increased capacity, reduced energy footprint, as well as scalability and modularity, to enable a smooth transition from 4G mobile wireless systems to 5G (i.e., meet the requirements imposed by the anticipated exponential growth in mobile data traffic together with the large diversity of applications ranging from low bit-rate/power for M2M to interactive and high resolution applications). In the Flex5Gware project, NEC Laboratories Europe works on the performance optimizations of signal processing in software in order to build scalable and virtualized software base stations.

Supported by the EU under Horizon 2020 grant agreement number 671563.*
---
Due to the ageing society the demand for care will increase significantly, leading to high costs and unrealistic manpower demands. Ambient Assisted Living, i.e. using ICT to support elderly people in activities of their daily life, has the potential to alleviate this and keeping elderly independent much longer. The technical advances of the last years have made the robot for domestic usage both feasible and affordable. The Florence project aims at integrating a low-cost mobile robot with an intelligent home environment and to enable the development of care and coaching services for the elderly, including services for social connectedness.
---
The European Commission and the European automotive industry are committed to increase road safety and reduce the number of casualties significantly. The deployment of cooperative communication systems enabling vehicles to communicate with each other and with communication units installed on the roadside will enable vehicles to exchange important information concerning, e.g., road condition, traffic situations, or traffic accidents and will help to achieve this ambitious goal. The underlying technology of these communication systems is based on the widely-spread WLAN systems and specifically tailored for vehicular networks. The GeoNet project has contributed to the development of the communication systems by specifying a geographic addressing and routing protocol with support for IPv6. Also, two fully interoperable reference implementations of this specification have been rendered and may be used by related project.
---
Information Centric Networking (ICN) is a new paradigm where the network provides users with named content, instead of communication channels between hosts, such as, for example, URLs. Research on ICN is at an early stage, with many key issues still open, including naming, routing, resource control, security, privacy and a migration path from the current Internet. Also missing for efficient information dissemination is seamless support of content based publish/subscribe. Further, and importantly, current proposals do not sufficiently address energy efficiency. The Green ICN project aims to bridge this gap, addressing how the ICN network and devices can operate in a highly scalable and energy-efficient way. The Green ICN project will exploit the designed infrastructure to support two exemplary application scenarios: The aftermath of a disaster, for example, hurricane or tsunami, when energy and communication resources are at a premium and it is critical to efficiently distribute disaster notification and critical rescue information. Key to this is the ability to exploit fragmented networks with only intermittent connectivity for scalable, efficient pub/sub video delivery, a key requirement in both normal and disaster situations. NEC Laboratories Europe is leading the work on exploiting ICN functionality to handle aftermaths of disasters and the standardization work package.
---
iJOIN >
iJOIN explores a novel mobile network system architecture where a major part of the mobile network intelligence is centralized and built on flexible, replaceable software. This allows for optimising the mobile network operation based on the actual purpose by replacing only software at the central intelligence while using the same low-cost hardware at remote places. The flexibility and programmability provided by iJOIN allows for quick service time creation and can be applied to the emergence of an ecosystem of high-tech SMEs providing software for networks.
NEC Laboratories Europe investigates novel technologies to implement Cloud-RAN over heterogeneous backhaul networks and on commoditized cloud-computing platforms.
---
iNEM4U (interactive Networked Experiences in Multimedia for You) is a EU FP7 STREP project that aims at researching and developing a networked system that facilitates rich multimedia experiences across technology domains. This project aims at overcoming the limitations of today's multimedia landscape which is characterised by a number of non-interoperable technology domains. The expected results of this project are novel service enablers and new business models for cross-domain multimedia experiences, and an attractive (interactive TV) application that illustrates these innovations.
---
Advanced architecture for INTER-domain quality of service MONitoring, modelling and visualisation The INTERMON project started in April 2002 in the scope of the European Commission "Information Society Technologies" (IST) 5th Framework programme. The aim of the project was developing a novel scalable inter-domain QoS architecture with integrated monitoring, modelling, simulations and visual data mining components that use a common distributed QoS database.
---
In this project, we utilize widely available routing table data and construct from that data set a shortest path matrix and next hop matrix of the AS-level Internet topology. We make this data set available for download once a month. For the data processing and computations NEC provides a high-performance SX-8 vector computer. Based on those matrices we infer a number of AS-level topology characteristics and observe those over time. We will also publish these results on a regular basis.
---
The target of the INTERSAFE-2 project is to develop and demonstrate a Cooperative Intersection Safety System (CISS) that is able to significantly reduce injury and fatal accidents at intersections. The innovative CISS combines several advanced technologies such as object recognition, relative localization, cooperative sensor fusion, and vehicular communication. The innovative CISS provides warning and intervention functions which will be shown in three demonstrator vehicles: two passenger cars and one heavy duty vehicle.
---
IoT-A (Internet-of-Things Architecture), an FP7 ICT project, develops an architectural reference model together with the definition of an initial set of key building blocks. These enable the integration of IoT into the service layer of the Future Internet, and realize a novel resolution infrastructure, as well as a network infrastructure that allows the seamless communication flow between IoT devices and services. Through the implementation of real-life use cases the benefits of the developed architecture will be demonstrated.
---
The Internet-of-Things Initiative (IoT-I) brings together key actors from all relevant but currently fragmented IoT communities in Europe to work jointly towards a common vision of the Internet of Things. It represents the first serious attempt in building a unified IoT community in Europe, going across boundaries of disparate technology sectors, in order to create a joint European strategic vision of the Internet of Things and aligning this vision with the current developments on the Future Internet. IoT-I is a Coordination and Support Action within the ECs seventh Framework Programme.
---
The BMB+F project IPonAir - Next Generation Wireless Internet considered a system architecture of several multi hop ad hoc networks without or with access to the Internet. NEC-E Ltd.'s role within the work package 'Security and billing' was to specify, validate and implement protocols that promote participation between unknown parties and/or support charging and billing for such a system architecture.
---
The vision of the IST Integrated Project MAGNET Beyond was to develop Personal Network Technologies. Personal Networks provide a secure communication sphere for mobile users, comprising personal devices in the Personal Area Network (PAN) environment, as well as devices in other locations like the home or office environment. To realize this vision, MAGNET Beyond examined new technologies, systems, and applications that are at the same time user-centric and secure. MAGNET Beyond developed user-centric business model concepts for secure Personal Networks in multi-network, multi-device, and multi-user environments. MAGNET Beyond had 32 partners from 15 countries, among these Industrial Partners, Universities, and Research Centres.
---
MASA is a comprehensive end-to-end QoS architecture supporting user policy-controlled media transmission and processing in heterogeneous mobile environments. MASA offers easy-to-use QoS interfaces to hide the complexity of underlying network QoS mechanisms and allows for seamless handoffs in wireless scenarios.
---
We are currently entering into a connected multi-device world, in which users are participating in activities across a wide range of devices (e.g., smartphones, tablets, Connected TVs, connected cars, and public displays) sequentially or simultaneously. To enable seamless and responsive user experience with multiple devices, applications are expected to run across multiple connected devices and react on their context. MediaScape is laying the foundations of multi-device web applications to ease their development and also to reduce their development and maintenance cost by providing a set of core functionalities and services, including device pairing, discovery, and authentication, multi-device synchronization, and multi-device adaptation.
In the MediaScape project, NEC Laboratories Europe is leading the work on multi-device adaptation that enables web applications to automatically respond to various multi-device environments for optimized and personalized user experience in a context-aware manner.
---
The METRICS project is a Marie Curie ITN (Innovative Training Networks) that aims to study the factors that influence our understanding of the performance of the global Internet. The METRICS project is organized around three main scientific lines of work: 1) Advanced instrumentation for future IP networks; 2) Big data analysis in support of advanced network management and operations; and 3) APIs and applications for advanced network monitoring capabilities.
In the METRICS project, NEC Laboratories Europe is working on big data analytics specializing in algorithms that extract value from network data.
---
The use of packet filter firewalls and Network Address Translators (NATs) is common in the Internet for security or address depletion reasons. But Firewalls and NATs are obstacles to many network applications, e.g. IP telephony, since these applications need dynamic configuration at the firewall/NAT for their peer-to-peer communication. The MIDCOM project provides different IETF-based solutions for Firewall and NAT traversal using MIDCOM and NSIS protocols.
---
The Mobile Cloud Networking (MCN) is an EU FP7 Large-scale Integrating Project (IP) funded by the European Commission. The project is primarily motivated by an ongoing transformation that drives the convergence between the Mobile Communications and Cloud Computing industry enabled by the Internet, and supported by ongoing advances in Software Defined Networking and Network Function Virtualization. MCN aims towards creating cloud-based mobile networks on demand and in an elastic manner, along with the support of their lifecycle management.
---
The EU IST project MobiLife addresses the multi-dimensional diversity in end-user devices, available networks, interaction modes, applications, and services. To deal with this complexity and to reach its strategic goal, the IST MobiLife project researches uses a user-centric approach to examine novell research issues in context-awareness, privacy, trust, adaptation, and semantic interoperability. The usage of these technologies in novel services and applications shall support key scenarios of everyday life. The usability of the MobiLife work is examined with target user in Finland and Italy.
---
There is a worldwide call for wider uptake of smart connected electro mobility as a radical departure from today's transport system. To achieve this vision, Mobility2.0 will develop and test an in-vehicle commuting assistant for FEV mobility, resulting in more reliable and energy-efficient electro-mobility. In order to achieve a maximum impact, Mobility2.0 takes an integrated approach of addressing the main bottlenecks of urban FEV mobility: 'range anxiety' related to the limited FEV range, scarcity of parking spaces with public recharging spots, and the congestion of urban roads. In Mobility 2.0, NEC Laboratories Europe developed the project architecture, an Electricity Demand Predictor and also implemented technology which enables plugged-in FEVs to act as 5.9 GHz road-side units, maintaining infrastructure connectivity to disseminate information. NEC Laboratories Europe also implemented ETSI Charging Spot Notification standard within the c2xsdk platform. NEC Laboratories Europe also participated in the clustering activity with other FP7 projects Mobincity and ecoFev and contributed in developing a generic framework for electromobility solutions.
---
MOBiNET is "the Internet of (Transport and) Mobility". It is an Internet-based network linking travellers, transport users, transport system operators, service providers, content providers and transport infrastructure. It connects users (people, businesses, objects) with suppliers (operators, providers, systems), and brokers (or helps to broker their interactions).

NEC Laboratories Europe is active in the project on various aspects. First, we are developing Platform supportive services as Data Quality Assessment technology that allows to monitor anomalies on sensor or probe data from the vehicles. Second, we are providing communication capabilities for the connectivity of the Mobile MOBiNET applications to the MOBiNET platform. Then, we are providing the service directory technology, which allows the publication and discovery of mobility services. Furthermore, we are providing a configurable Dashboard and the data analytics functions to identify key performances of the MOBiNET platform.
---
MobiVAS was an IST-project (FP5, Jan 2000 - Nov 2002) partly funded by the European Union. The objective of the project was the development of an innovative and modular network platform for seamless and dynamic provision of advanced Value Added Services (VAS) over 3rd Generation Mobile Telecommunication systems.
---
The EU IST project Moby Dick has provided a solution that integrates QoS, mobility and AAA into a heterogeneous access environment, using IPv6 and Mobile IPv6 as base technologies. As examples of heterogeneous access, Ethernet, Wireless LAN and TD-CDMA have been used. Moby Dick provides seamless services using the flexibility of the Internet, while providing authentication, security and QoS as known from circuit-switched networks.
---
The EU IST MOME (Monitoring and Measurement) Coordination Action has offered a platform for knowledge and tool exchange and for coordination of European research activities in the field of IP monitoring and measurement between EU IST projects and other European partners.
---
mPlane has the main objective of building the Internet's measurement plane, alongside the Internet's data and control planes. To achieve its main objective, mPlane consists of: i) a Distributed Measurement Infrastructure that performs active, passive and hybrid measurements, operates at a wide variety of scales and dynamically supports new functionality; ii) a Repository and Analysis layer that collects, stores, and analyses the collected data via parallel processing and data mining; and iii) an Intelligent Reasoner that iteratively drills down into the cause of an evidence, determining the conditions leading to given issues, and supporting the understanding of problem origins.
Within the project, NEC Laboratories Europe is conducting cutting-edge research on systems and algorithms for "big data" mining and real-time network troubleshooting. In particular, NEC Laboratories Europe has been developing a rich set of applications for specific network analysis tasks, ranging from a troubleshooting tool for inferring the Quality-of-Experience of thin-client users, to the estimation of content and service popularity for the effective design of caching strategies.
---
The Mobile User Service Environment (MUSE) is a Java Service Provisioning Environment particulary focusing on intelligent service mediation. It features a mobile environment that can be personalized with dynamically combinable services.
---
The NAPA-WINE project (Network-Aware Peer-to-Peer Application over Wise Network) is a Specific Targeted Research Project (STREP) funded by the European Commission within the Seventh Framework Programme, aims at: (i) providing a careful analysis of the impact a large deployment of both general P2P-TV and High-Quality P2P services may have on the Internet; (ii) guidelines for P2P-TV developers; and (iii) a road map for Internet service providers (ISPs) to better exploit the network bandwidth by identifying simple and minimum-cost actions that can be taken in the presence of P2P-TV traffic.
---
Today's networks are larger, faster, and more capable than their predecessors. NEC has developed network management technologies and products for better, more scalable network management systems that fully support new network technologies. These activities were closely coupled with standard contributions to the IETF. NEC has completed activities focussing on DHCPv6, the NetConf protocol and on SNMP MIB modules for remote operations.
---
The EU IST Next Generation Networks Laboratories (NGN-Lab) project provided lab facilities for other IST projects for IPv6 and QoS tests. Other activities included interop tests and technology exporation and exploitation with a strong focus on IPv6.
---
The aim of the OFELIA project is to create a unique experimental facility that allows researchers to not only experiment 'on' a test network but to control the network itself precisely and dynamically. To achieve this, the OFELIA facility is based on OpenFlow, a currently emerging networking technology that allows virtualizing and controlling the network environment through secure and standardized interfaces. A set of five islands creates a diverse OpenFlow infrastructure that allows experimentation on multi-layer and multi-technology networks provided by the different islands.
---
OPEN (Open Pervasive Environments for migratory iNteractive Services) is a VII Framework EU STREP project, which aims to develop an environment, which provides people with the ability to continue to perform their tasks when they move about and change their interaction device. The main goal of the OPEN project is to provide a general and open migratory service platform solution which will be able to interoperate with existing technologies by (1) adapting and preserving the state of the software application parts dedicated to interacting with end users; (2) supporting mechanisms for logic reconfiguration and (3) adapting network connections and user interfaces.
---
The OrPHEuS project works on cooperative local grid and inter-grid control strategies for optimal interactions between multiple energy grids. OrPHEuS simultaneously optimizes individual response requirements, energy efficiencies and energy savings of multiple utilities.
NEC Laboratories Europe's contribution focuses on the Control Strategies for Cooperative Coexistence design to achieve improved energy utilization levels and power balancing control throughout all energy network operations. The strategies target technical optimization within and across the involved grids linked on the coupling points, and exploit technical benefits with the economical and societal benefits. A further research focus is on the enhancements of the IT infrastructure of utility companies towards Smart city operation concepts.
---
PRE-DRIVE C2X prepares field tests for car-to-car and car-to- infrastructure communication, referred to as CAR-2-X communication. As the main objective, the project develops a common European architecture. Based on this architecture, the project (1) develops and verifies prototype communication platforms, (2) prepares test centers and test scenarios, and (3) conduct simulation studies in order to predict the advantageous effect of CAR-2-X communication on road safety and traffic efficiency.
---
ResumeNet is an EU FP7 project that will investigate fundamentally new architectural approaches to Internet resilience. Resilience is the ability of the network to provide and maintain an acceptable level of service in the face of various faults and challenges to normal operation. The approach is green-field and defines the architecture, design, deployment, and operations of an Internet so that resilience emerges as a fundamental property.
---
The EU IST 7th Framework integrated project SAIL (Scalable & Adaptive Internet solutions) addresses current challenges in Internet scalability and efficiency by developing solutions for information-centric networking, focusing on efficient distribution of named content instead of host-based end-to-end communication and solutions for cloud networking, combining concepts from virtual networking and cloud computing, providing a unified management framework for computing, storage and communication rather than controlling network and computation facilities as separate entities.
---
In today's mobile network operator's environment, services are mainly created and installed as independent subsystem ("silo" approach). As a consequence, each new service needs extensive installation and integration effort. One advantage of 3GPP's "IP Multimedia Subsystem" (IMS) is to provide a common, horizontal control layer that is re-used across a multitude of different services. Modern Service Delivery Platforms (SDP) provide a Service Creation Environment that allow fast development of new services by re-using existing service enablers.
---
The Seamless Multimedia Adaptation research at NEC Heidelberg has provided new adaptive streaming solutions for audio and video information, taking into account user preferences, network traffic load monitoring, and local resource usage.
---
The mission of the SECCRIT project is to analyze and evaluate cloud computing technologies with respect to security risks in sensitive environments and to develop methodologies, technologies and best practices for creating a secure, trustworthy and high assurance cloud computing environment. The main research tasks of NEC Laboratories Europe in SECCRIT are in Cloud Resilience and Cloud Analysis, specifically investigating resilient deployment functions and secure storage solutions, e.g., in the context of audit trails.
---
In order to realize the vision of Ambient Intelligence in a future network and service environment, heterogeneous wireless sensor and actuator networks (WS&AN) have to be integrated into a common framework of global scale and made available to services and applications. This requires appropriate high-level interfaces for accessing context information as well as defining actuation tasks to be executed in the system. To achieve user acceptance for such a system, the consideration of security and privacy aspects has to be an integral part of the system design.
---
This project concentrated on providing an advanced Enterprise SIP Server solution. A basic SIP Server was extended with advanced functions for Quality of service provisioning for SIP-signaled calls, Call Detail Record generation, Access Restriction enforcing, Least Cost Routing, and Firewall control through a MIDCOM protocol.
---
There are many barriers to the electrification of road transport, affecting consumer acceptance and confidence in electric vehicles. New innovative ICT services are required for a significant migration from traditional transport to electric transport for the mobility of people and freight. In this regard, smartCEM will develop ICT solutions to facilitate vehicle-sharing, public transportation or freight distribution and optimize the performance of EVs, increase public awareness and acceptance, and enhance the confidence of end users towards a new form of mobility: electro-mobility. In smartCEM, NEC Laboratories Europe developed a Reference Architecture and defined all the relevant Standards and Best Practices for electro-mobility. NEC Laboratories Europe also developed an optimization algorithm as a part and defined EV Policy tool which through simulations evaluated and established a wider perspective of the challenges faced by the fleet of EV's.
---
The objective of the FP7 SMARTIE project is to create a distributed framework to share large volumes of heterogeneous information for use in smart-city applications. It focuses specifically on end-to-end security and trust in information delivery for decision-making purposes following the data owner's privacy requirements. A secure, trusted, but easy to use IoT system for a Smart City will benefit the various stakeholders of a smart city: The city administration will have it easier to get information from their citizens while protecting their privacy. The various service providers can offer more reliable services if quality and trust of the underlying information are ensured.
NEC Laboratories Europe's contributions to the project are to increase trust in sensors for authorization of access requests, and in the back-end for privacy-preserving processing of IoT-Data and setting up IoT-Services.
---
The vision of SOCIETIES is to develop a complete, integrated Community Smart Space (CSS), which extends pervasive systems beyond the individual to dynamic communities of users. CSSs will embrace on-line community services, such as Social Networking in order to offer new and powerful ways of working, communicating and socializing. SOCIETIES has 16 partners from 10 countries, among these Industrial Partners, Universities, and Research Centers.
---
In the context of 5G networks and the broad field of Software Defined Networking (SDN) and Network Function Virtualization (NFV), the SONATA project targets the flexible programmability of software networks as well as the optimization of their deployments. In the SONATA, NEC Laboratories Europe together with 14 partners, develops a Software Development Kit (SDK) to support the development of new Virtual Network Functions (VNFs) using a modern agile approach leveraging an integrated DevOps methodology. The SDK tools span from simplified template creation to packaging and an integrated service emulator. Moreover, SONATA implements an ETSI-compliant Management and Orchestration (MANO) platform to execute, manage, and orchestrate virtualized network services. Using this platform, we investigate new and challenging concepts, like continuous integration and deployment for NFV, to reduce the delivery time of network service significantly from weeks/months to hours/days. This will provide new insights on how to build future software networks.

Supported by the EU under Horizon 2020 grant agreement number 671517.*
---
SPICE (Service Platform for Innovative Communication Environment) was an Integrated Project within the 6th Framework Program of the European Commission and lasted from January 2006 until July 2008. It addressed the problem of designing, developing and putting into operation efficient and innovative mobile Service creation / execution platforms for networks beyond 3G. The project investigated, prototyped and evaluated an extendable overlay architecture and framework to support, easy and quick creation, test and deployment of intelligent mobile communication and information services. Building on significant advances in IT technologies, the SPICE platform supports multiple heterogeneous execution platforms allowing for new, innovative services to be spread across different operator domains and over different countries, realizing a variety of business models.
---
SWIFT (Secure Widespread Identities for Federated Telecommunications) is a European Union funded project of the 7th Framework Programme. The project leverages identity technology as a key to integrate service and transport infrastructures for the benefit of users and the providers. It focuses on extending identity functions and federation to the network while addressing usability and privacy concerns.
---
The project TEAM envisions an integrated mobility system, where travelers, drivers, vehicles and the infrastructure construct a seamless and sustainable collaborative network. Collaboration is the key concept towards enhanced and environmentally aware mobility for all citizens, building on cooperative systems, reliable real-time data, and on active participation of all network actors. To achieve this, TEAM combines automotive cloud and distributed computing technologies with novel communication technologies to bring relevant dynamic information to all road participants for collaborative decision making.
In the TEAM project, NEC Laboratories Europe will work on cooperative V2X communication technologies for multi-technology networks and will contribute towards algorithms for transportation data analytics and for cooperative trajectory merging.
---
The aim of the Trilogy project is to develop new solutions for the control architecture of the Internet and remove the known and emerging technical deficiencies while avoiding prejudging commercial and social outcomes for the different players. The focus is the generic control functions of the Internet - the neck of the hour-glass but for control. Our architectural design activities focus on an approach to develop a Future Internet for the next 20+ years. This design is tempered and refined by considering the need for incremental deployment.
---
The aim of the project is to develop a new Internet architecture based on the concept of the liquid network. A liquid system should ideally allow resources including bandwidth, storage and processing to be used by any application, irrespective whether they are contributed by network operators, data centre operators or end systems. Resources form a shared pool and applications can scale up and down in multiple dimensions (storage, processing, bandwidth and energy usage) as needed, in a continuous effort to enhance the users' experience as measured in terms of key metrics such as delay and battery life. Trilogy 2 uses the novel liquidity mechanisms to enable a set of compelling use cases targeting mobile devices and ISP's network infrastructure.
In the Trilogy-2 project, NEC Laboratories Europe is working on high performance software-based processing platforms based on commodity hardware.
---
Within the domain of online advertising, the lack of transparency regarding tracking techniques and the type of information companies collect about users is creating increasing concerns in society.
The TYPES project aims to cope with this challenge by defining, implementing, and validating, in pre-market status, a holistic framework of technologies and tools that should enable the end user to: i) configure the privacy settings so that only the information allowed by the end-user is collected by online advertising platforms; ii) understand the flow of their information within the online advertising ecosystem and how it is being used; iii) detect episodes of information collection occurring without consent and identify the offender; and iv) know the value of their data. In the TYPES project, NEC Laboratories Europe works on design and implementation of privacy safeguarding tools allowing end users to define which data they wish to share with advertising platforms and enforce that only this data can be collected.

Supported by the EU under Horizon 2020 grant agreement number 653449.*
---
UbiSec&Sens project investigated Vehicular, Agriculture, Homeland Security scenarios for wireless sensor networks, where each of them differed on issues, such as scalability, security and reliability, self-healing and robustness. The achieved goal was a successful roll-out and a clearer understanding of the real-world requirements (and limitations) towards the Security Strategy endorsed by the European Council. UbiSec&Sens provided significant input to the field of security and communication research for the European Commission comprehensive program after 2007.
---
The goal of the UniverSelf project is to consolidate autonomic methods for the future Internet for business-driven, service and network management into a novel Unified Management Framework (UMF) evolving through cognition. This UMF will remove the roadblocks of the original Internet design and of its later patchwork growth; it will seamlessly unite the heterogeneous control and management planes towards a true end-to-end scope by enabling self-organization of the former and empowering the latter with cognition. This will advance the routine management tasks by human administrators to the level of governance of the entire network and service ecosystem.
---
The goal of WSAN4CIP is to advance the technology of Wireless Sensor and Actuator Networks (WSANs) beyond the current state of the art, in order to improve the protection of Critical Infrastructures (CIs). By advancing WSAN technology, the project will contribute to networked information and process control systems which are more secure and resilient. The distributed nature of WSANs enables them to survive malicious attacks as well as accidents and operational failures. It makes them dependable in critical situations, when information is needed to prevent further damage to CIs.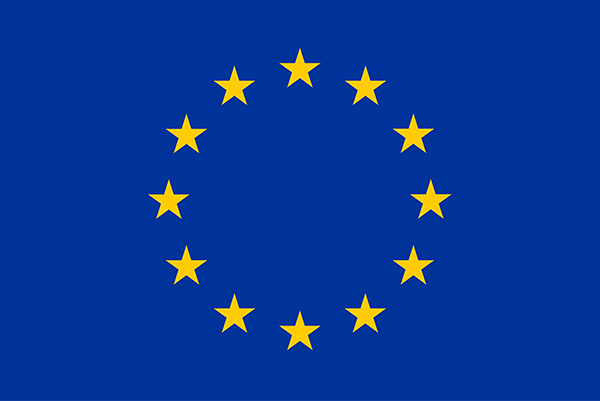 * This project has received funding from the European Union's Horizon 2020 research and innovation programme.