We're exhibiting,
visit us on stand no. 50
International Security Expo 2018 Invitation
Olympia London, 28-29 November 2018


NEC is pleased to invite you to the International Security Expo which showcases over 1,000 of the latest innovative security products and solutions from all around the world.
NEC is a global leader in the integration of cutting-edge technologies in computing, networks and software, building solutions that benefit governments, businesses and people worldwide. We have extensive capabilities in advanced technologies and solutions that are aligned with the challenges faced by organizations. Our leadership in biometrics, video analytics, and big data analytics are incorporated into diverse vertical-focused solutions addressing security challenges under different scenarios.

Together with Northgate Public Services, our new member at NEC Group, we will jointly introduce our latest technologies and solutions to realise Safer Cities where people can live with safety, security, efficiency, and equality. We look forward to seeing you at Stand 50.
28th-29th November 2018 • Olympia London • Stand No.50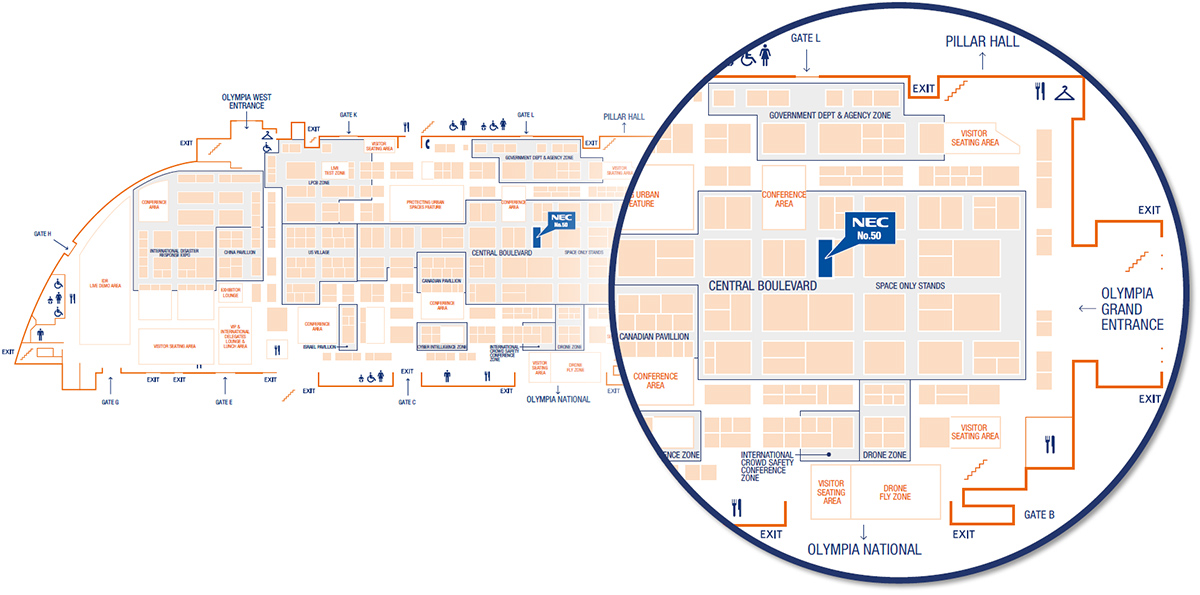 Face Recognition Solution - NeoFace Watch
CONNECT police platform
Video analytics
Aviation security solutions
Automated Fingerprint Identification Systems (AFIS)
At Biometric and Access Control Technology Workshop:
29th November from 13:25 – 13:50

Chris de Silva, Vice President Global Biometrics, AI & Analytics, NEC Europe speaks on "Face recognition: myths vs reality"
How good are face recognition systems?
Complexity and concerns
Use of artificial intelligence techniques
Appropriate use