TMS (Traffic Management Solution)
-improves customer experience and maximizes ROI of communications service providers (CSPs)-
TMS (Traffic Management Solution) Overview
TMS (Traffic Management Solution), through implementation of various solutions, can improve customer experience and offer a more comfortable environment for end users.
The solution helps CSPs to increase internet usage, reduce CAPEX/OPEX and to generate new revenue streams for maximizing Return on Investment (ROI).
What are the CSPs' Pain Points?
In order to survive and thrive in this fast-paced and ever competitive market environment, CSPs around the globe are in desperate need to meet the challenges of "increasing revenue", "reducing CAPEX/OPEX" and "generating new revenue resources".

Network of LTE/4G is penetrating and a new tariff plan is released, but ARPU doesn't improve as expected. Traffic is increasing and network cost is boosted.

New services such as IoT and security are emerging and network architecture becomes complicated. Yes, these are just a portion of CSPs' "pain iceberg".

NEC's TMS (Traffic Management Solution) has all the answers to melt CSPs' "pain iceberg".
Overview of NEC's TMS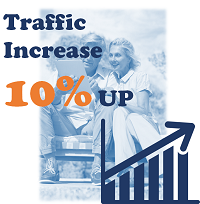 Increase Internet Usage by Improving QoE
Today's end users are very sensitive and finicky about QoE.
For example, end users often do not have the patience to wait a few seconds for video playback to begin, and frustrated users may stop using the internet.
NEC's TMS optimizes network conditions per subscriber to improve QoE. By improving QoE, end users can enjoy smooth video playback and web browsing without excessive buffering.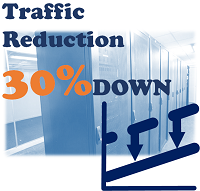 CAPEX/OPEX Reduction by Traffic Optimization
TMS enables CSPs to reduce network equipment costs (CAPEX) and connection fees (OPEX) by using traffic optimization.
The proportion of encrypted content (HTTPS traffic) in all communication traffic has been increasing in recent years.
Incorporating an original algorithm developed by NEC, TMS is able to accurately detect the type of content - even if it is encrypted - and control the rate of traffic flow appropriately, while maintaining a high QoE for end users.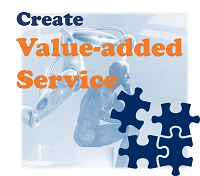 Additional Revenue by Value-Added Services
NEC's TMS provides end users with a safe, reliable environment, as well as value-added services targeted at their needs.
CSPs can also create new sources of income by providing value-added services to end users.
Bring out TMS Professional Service based on Analytics of Traffic!
NEC announced the launch of a consulting service, the "TMS Professional Service," which enables Communications Service Providers (CSPs) to plan and implement strategies based on the analytics of their network data traffic.

This service analyzes information provided by CSPs to detect the trends, characteristics and abnormalities in network data traffic. Based on analytic results, NEC conducts consultation under four subjects: network data traffic optimization, customer support, security diagnosis, and marketing. Under this service, NEC also provides end-to-end support in designing, configuring and adjusting networks to help CSPs optimize their network investment and operating cost, while achieving more efficient business operations.

Click the "Contact" button for more information about this service.
What do you think about the best optimization?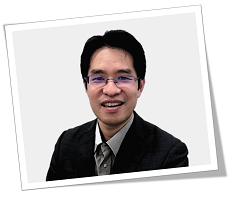 Masayuki Kayahara
Senior Manager
Carrier Services Division, NEC
These days the telecom industry is rapidly changing. Network data trends fluctuate daily as new services are launched and specifications of popular applications are modified. Additionally, disasters or sudden events can majorly impact on a network's data flow. Therefore, it is difficult for us to predict network behaviour.
We'd like to discuss with customers about their challenges and their traffic tendency. We quantify KPIs of challenges and make a better network for each customer by applying our experience of network vendor and amazing TMS tools. NEC thinks it's the most important point of traffic optimization to build the most suitable network for each customer.
* TMS : Traffic Management Solution
* The above figures are measured values, not the values for guaranteeing.
* Contents described here may be changed without notice for improvement.
* Names of companies and products described here are trademarks or registered trademarks of the companies.