THE FUTURE OF AIR TRAVEL STARTS HERE.
As many as 8.2 billion passengers will travel in 2037, a near doubling today's air passenger volume according to the International Air Transport Association (IATA).

When travelling, the customer journey and experience is often as important as the destination itself. However, increasing numbers of travelers also elevates the need for balancing efficient passenger processing with enhanced security measures.

Airports and airlines are increasingly recognizing the need to adopt new strategies to proactively enable capacity growth, as well as lower operational costs, identify new revenue streams and ease passenger flow to enhance the overall travel experience.

NEC is at the forefront of providing seamless, secure and efficient solutions for airports, airlines and governments across the globe to ultimately deliver an enhanced air traveler experience.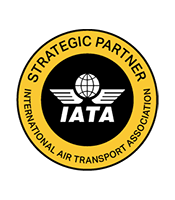 IATA
NEC holds a strategic partnership with International Air Transport Association (IATA).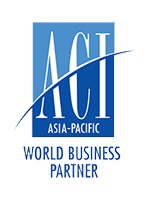 ACI
NEC joins the World Business Partners membership with Airports Council International (ACI).
The 1st biometrics terminal in Atlanta by Delta Air Lines & NEC