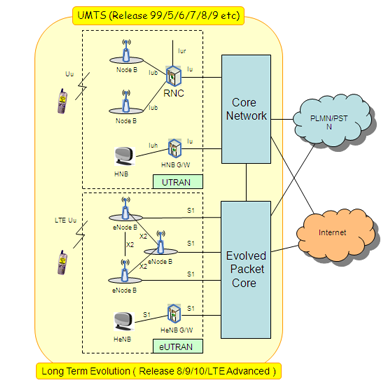 We develop:
Technologies and Standards for UMTS, LTE and LTE Advanced Radio
Access Networks (Macro and Femto) - provision of expert knowledge to NEC based on research carried out in-house. We undertake active participation at 3GPP Standards meetings to promote NEC/TML concepts and designs. Feedback from International Standards is also monitored and the knowledge gained is built into the TML/NEC development lifecycle.
Basestation technology for UMTS, LTE and LTE Advanced Radio
Access Networks - architectural definition, design and development at component and system level, and integration, testing and trials of such systems. Examples of expertise include high speed digital systems, multiprocessor DSP designs (HW and SW), ASIC design and real-time embedded control SW and HW.
Analysis and Design documentation for Call Processing Features - activities range from analysis and documentation of customer requirements and consideration of 3GPP Standards to the creation of high level design documents supplied to NEC for use in detailed software design and development.
---
And our expert consultancy services:
Simulation and Data Analysis - these are carried out to test the performance of designs, before their implementation in HW and SW and, where appropriate, verify that these are functionally correct implementations of the planned designs.
Technical Sales Support - we provide a European centre of technical expertise to help NEC respond quickly to enquiries/problems raised by potential and existing end customers. This function also provides a useful input to refine technical aspects of planned future products.
---